Virginia Moving Services
Move your belongings without any hassle today with help from Expedite Moving.  When it comes to finding quality moving companies in Virginia, nobody does it better than us.  We also offer storage for the Virginia area.  If you are getting caught up in figuring out the closing or rental details and can't devote too much time or don't have the resources to relocate your possessions, we can help.  Our staff is extremely skilled in what we do and have successfully helped countless clients for years.  Don't get overstressed with the aspects of moving.  Let us transport your items securely and quickly to your new home so all you have to do after is settling in!
---
AT EXPEDITE MOVING, YOU CAN ALWAYS EXPECT HIGH QUALITY SERVICE.
– Less stress, more moving
– You can depend on us to deliver your belongings on time and without a scratch
– Communication is a strong trait of ours
– Don't expect the prices to suddenly change. They won't.
– We are professionally licensed, insured & bonded
Expedite Moving
goes the extra mile to keep customers happy
Fair & Upfront
Professional Staff
Fast & Reliable
Insured & Bonded
No Hidden Fees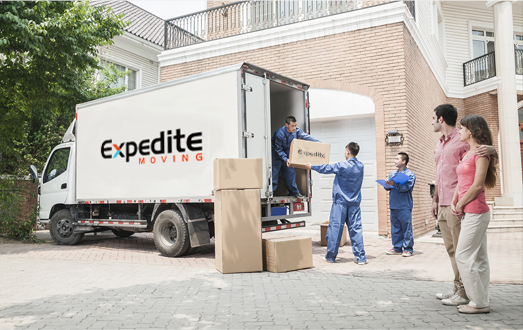 Contact Info
General Inquiries: info@exmoving.com
Support: support@exmoving.com
Toll Free: 1-(888)-877-4425
Business Hours: Monday – Saturday, 9:00am – 6:00pm