Ohio Moving Services
If you are in the market for moving companies in Ohio, you can stop your search now.  Expedite Moving is here to help with your move today.  We have helped many satisfied customers relocate their personal belongings over the years, earning the trust of countless happy clients.  Moving all your items can be a stressful experience on top of signing a plethora of documents that usually accompanies a house sale or rental agreement.  Get rid of at least one of the potential headaches by hiring the best movers and storage services in Ohio!  We guarantee that your possessions will arrive at your new place fast and without harm.
---
AT EXPEDITE MOVING, YOU CAN ALWAYS EXPECT HIGH QUALITY SERVICE.
– We work with our clients to help their move
– Guarantee safe and quick delivery of your possessions
– No gray areas as we communicate with our clients
– You don't have to worry about price changes
– We are professionally licensed, insured & bonded
Expedite Moving
goes the extra mile to keep customers happy
Fair & Upfront
Professional Staff
Fast & Reliable
Insured & Bonded
No Hidden Fees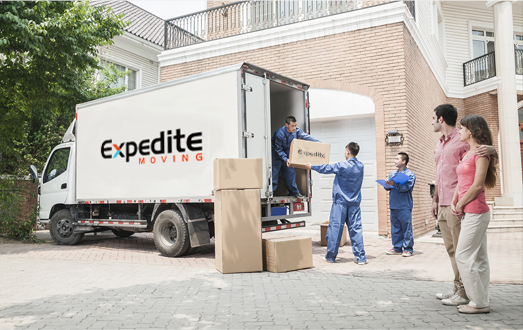 Contact Info
General Inquiries: info@exmoving.com
Support: support@exmoving.com
Toll Free: 1-(888)-877-4425
Business Hours: Monday – Saturday, 9:00am – 6:00pm