New Jersey Moving Services
Find great New Jersey moving and storage options here at Expedite Moving. Our moving experts will help transport your personal belongings to your new residency safely and quickly. Relocating shouldn't be difficult. So don't let it be! With our help, we will be able to provide excellent services to relieve any stress or headaches you may have after finalizing closing papers or rental agreements. If you are searching for a quality New Jersey moving company who will provide you with a satisfying transition, give us a call today.
NJ Consumer Affairs License Number: 39PC00116900
NJ Address: 1296 Lawrence St. Rahway, NJ 07065
NJ Local Phone Number: 201-285-7527
---
AT EXPEDITE MOVING, YOU CAN ALWAYS EXPECT HIGH QUALITY SERVICE.
– We'll be able to find the best way to move your belongings
– Your possessions will be shipped fast and be delivered without harm
– We accommodate any needs our customers may have
– We never change our prices
– We are professionally licensed, insured & bonded
Expedite Moving
goes the extra mile to keep customers happy
Fair & Upfront
Professional Staff
Fast & Reliable
Insured & Bonded
No Hidden Fees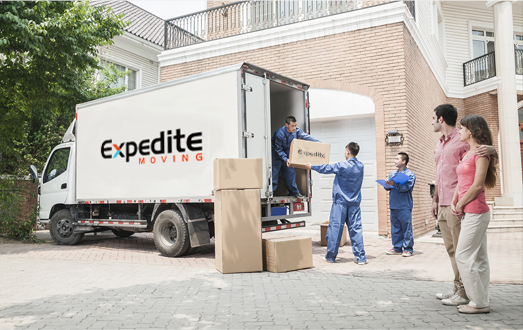 Contact Info
General Inquiries: info@exmoving.com
Support: support@exmoving.com
Toll Free: 1-(888)-877-4425
Business Hours: Monday – Saturday, 9:00am – 6:00pm