Connecticut Moving Services
Moving can always be a difficult endeavor to go through.  Having to pack all your belongings while dealing with your new landlord or closing papers can add a lot of stress.  Luckily, Expedite Moving is here for you.  As a Connecticut moving company, we have perfected the moving process so you can focus on the important matters.  With the peace of mind that a professional and friendly team is safely moving your belongings to your new home, moving has never been easier!  We also offer Connecticut storage options as well.
---
AT EXPEDITE MOVING, YOU CAN ALWAYS EXPECT HIGH QUALITY SERVICE.
– Helpful and attentive staff
– Quick, dependable deliveries
– Ethical and caring
– We don't have hidden fees
– Licensed, insured & bonded
Expedite Moving
goes the extra mile to keep customers happy
Fair & Upfront
Professional Staff
Fast & Reliable
Insured & Bonded
No Hidden Fees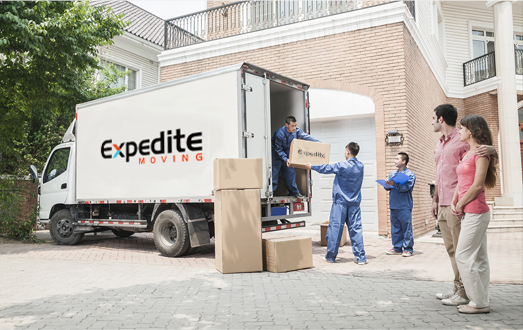 Contact Info
General Inquiries: info@exmoving.com
Support: support@exmoving.com
Toll Free: 1-(888)-877-4425
Business Hours: Monday – Saturday, 9:00am – 6:00pm