New York Moving Services
Choose the best New York moving company today!  Expedite Moving is ready to assist you in your move.  We have helped relocate many people's belongings over the years.  During a busy transition, we get that life can get a little bit stressful.  Whether it be closing on a house or figuring out rental agreements, any added anxiety can definitely make your experience a negative one.  Avoid the added headaches by letting Expedite Moving help with your New York moving and storage needs.  If you need your personal items relocated safely and quickly, call us today.
---
AT EXPEDITE MOVING, YOU CAN ALWAYS EXPECT HIGH QUALITY SERVICE.
– We ensure you have the best experience possible
– Enjoy the peace of mind that your possessions will be delivered in a swift and safe manner
– We communication great with our clients
– Prices don't change
– We are professionally licensed, insured & bonded
Expedite Moving
goes the extra mile to keep customers happy
Fair & Upfront
Professional Staff
Fast & Reliable
Insured & Bonded
No Hidden Fees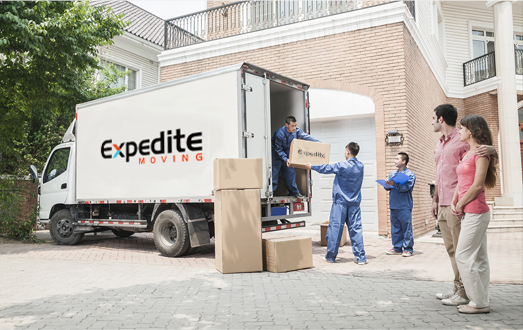 Contact Info
General Inquiries: info@exmoving.com
Support: support@exmoving.com
Toll Free: 1-(888)-877-4425
Business Hours: Monday – Saturday, 9:00am – 6:00pm