Pennsylvania Moving Services
Expedite Moving is a well-regarded Pennsylvania moving and storage company who has assisted countless clients over the years with their moving needs.  We know just how you feel when it comes to relocating to a new place or area.  Finishing any paperwork or figuring out things with your bank or insurance company can have you running around like a madman.  Luckily, you can cross off one potential threat to your sanity!  With our moving services, your possessions will be relocated safely and quickly to your new home.  Give us a call today to learn more!  
---
AT EXPEDITE MOVING, YOU CAN ALWAYS EXPECT HIGH QUALITY SERVICE.
– We work with you for the best moving solutions
– Your belongings will arrive quickly and safe
– Great communication with our clients
– Changes in our prices don't occur
– We are professionally licensed, insured & bonded
Expedite Moving
goes the extra mile to keep customers happy
Fair & Upfront
Professional Staff
Fast & Reliable
Insured & Bonded
No Hidden Fees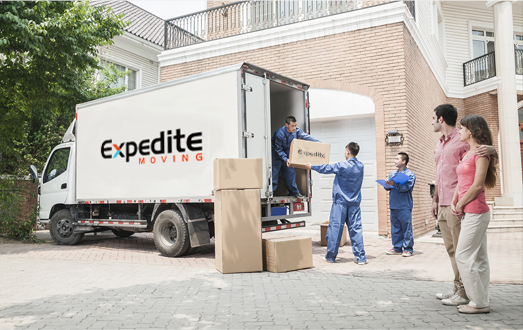 Contact Info
General Inquiries: info@exmoving.com
Support: support@exmoving.com
Toll Free: 1-(888)-877-4425
Business Hours: Monday – Saturday, 9:00am – 6:00pm