Long Distance Moving
Relocating across the country is a big change that requires lots of work. Moving over a large distance requires extra planning, effort and care. Expedite Moving is dedicated to making your move effortless. Our complete line of services include preparation, packing and unpacking, as well as storage where necessary in transit. No matter where you are headed, we promise secure and timely delivery of your belongings at affordable rates..
---
AT EXPedite MOVING, YOU CAN ALWAYS EXPECT HIGH QUALITY SERVICE.
-Professional and courteous staff. -Strict attention to detail. -Fast and reliable delivery schedule. -Fair and upfront service ethics. -No hidden fees, pricing will never change. -Licensed, insured & bonded
Expedite Moving
goes the extra mile to keep customers happy
Fair & Upfront
Professional Staff
Fast & Reliable
Insured & Bonded
No Hidden Fees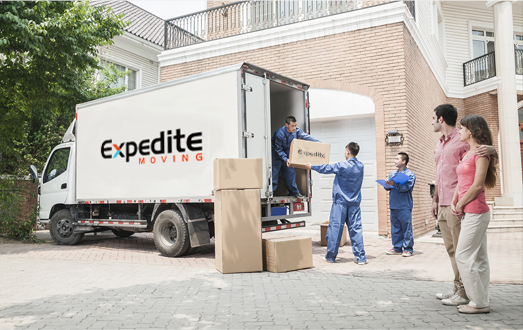 Contact Info
General Inquiries: info@exmoving.com
Support: support@exmoving.com
Toll Free: 1-(888)-877-4425
Business Hours: Monday – Saturday, 9:00am – 6:00pm